Our Doctors
Book a consultation with one of our experienced orthodontists today!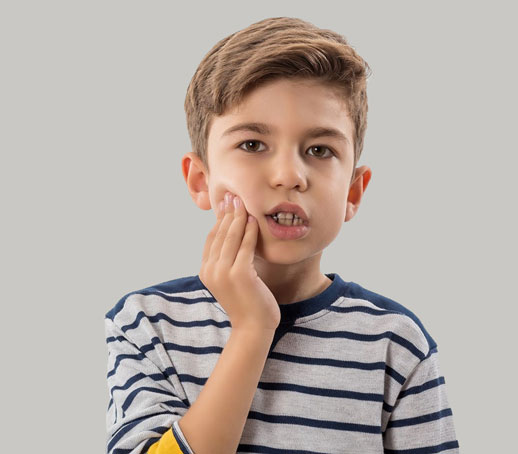 Dr Spiro Pazios
Specialist Orthodontist
Dr. Pazios is the Director of Embrace Orthodontists (EO) and is a US-trained orthodontist. He received his Bachelor of Dental Surgery degree from Adelaide University in 1988 and had a successful dental practice for 10 years. He then pursued his orthodontic training in the US, where he received his Master of Science degree in orthodontics from Saint Louis University.
Dr. Pazios has been providing orthodontic treatment for patients in Canberra and the surrounding regions for over 15 years. He also keeps up-to-date with the latest techniques and technology through ongoing education. He is a member of several professional associations. These include the Australian Society of Orthodontists, Australian Dental Association, and the American Association of Orthodontists.
Passionate about creating beautiful smiles and giving his patients the confidence of a natural and healthy smile, Dr. Pazios and the team believe in providing a level of service beyond expectation and creating a positive orthodontic experience for our patients.
Dr. Robert Wei
Specialist Orthodontist
Hailing from Toronto, Dr. Wei completed his Bachelor of Dental Science degree at the University of Melbourne Dental School, with honours in 2012. He then practiced general dentistry in both metropolitan Melbourne and the Shoalhaven prior to pursuing specialist training. As a part of the 2014 Royal Australasian College of Dental Surgeon's primary examination, he was awarded the top prize for Histology and Pathology. In 2018, he completed his three-year Doctor of Clinical Dentistry speciality training at the University of Melbourne.
Dr. Wei remains active in teaching orthodontics to Doctor of Dental Surgery students at the University of Melbourne. He is also currently awaiting the publication of his thesis dissertation in the American Journal of Orthodontics and Dentofacial Orthopedics. His professional affiliations include being a member of the Australian Society of Orthodontists and a certified member of the Australasian Orthodontic Board.
Dr. Wei and the team at Embrace Orthodontists are excited about building positive experiences and delivering exceptional smiles.
Before & Afters
See the smiles we have transformed
Belconnen
(02) 6251 3455
74 Emu Bank
Belconnen, ACT 2617
Mon

8am - 5.00pm

Tue

8am - 5.00pm

Wed

8am - 5.00pm

Thu

8am - 5.00pm

Fri

8am - 4.30pm
Manuka
(02) 6295 7700
36 Bougainville Street
Manuka, ACT 2603
Mon

8am - 5.00pm

Tue

8am - 5.00pm

Wed

8am - 5.00pm

Thu

8am - 5.00pm

Fri

8am - 4.30pm